Plug Into The Sun
Plug Into The Sun is a podcast brought to you by Green Energy Enthusiasts Deege Solar. From Solar Energy, to Electric Vehicles and Other Emerging Clean Tech and Eco-New, Plug Into The Sun aims to Shine a Bright Light on the Future that is Sustainable Living.
Episodes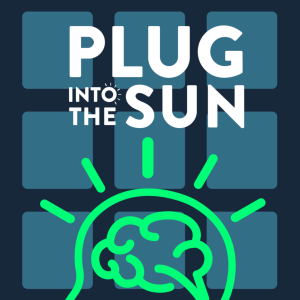 Tuesday Jul 26, 2022
Tuesday Jul 26, 2022
Introducing Plug Into The Sun. The new podcast all about renewable energy, emerging technology and eco-news that you won't want to miss. From Solar Panels, Electric Vehicles, the team at Deege Solar dive deep into the clean tech industry, bringing you knowledge, fun and green tips along the way. Tune in to learn something new, and for a giggle. Brought to you by Deege Solar. Hosted By David Norman & Claudia Picone
Who Are Deege Solar?
Deege Solar are a multi-award winning Solar panel, Energy Storage and EV charger installation company based in Essex UK. Passionate about the move towards clean energy, the Deege Solar team led by David felt frustrated with the lack of accessible knowledge available online regarding green technologies. Determined to make a change, we introduce Plug Into The Sun. Our new podcast containing everything you need to know about Going Green and living sustainably.